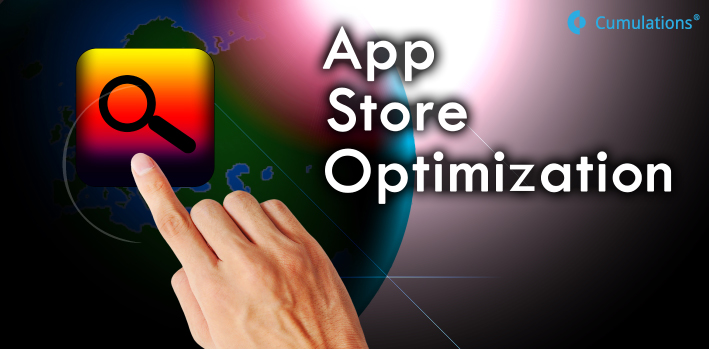 Just building an app and uploading to Appstore doesn't mean you are done. There is a bigger challenge now to get downloads which are the first step to your product's adaptability. You and I both know that shall not be achieved just like that as a lot of hard work would be required to be put into it as well and this is where app store optimization or ASO is the most required.
Remember, app store optimization is required for all. it doesn't matter whether your company is a well known one or whether you are an individual developer. If your app is new in the market you certainly need to go through the app store optimization process. Also, with over 63% of app downloads happening due to browsing in an app store, app store optimization becomes all the more important. Known iOS application development companies put the primary importance for ASO.
So what is ASO and why is it so important? 
ASO is the process through which mobile apps are optimized to rank higher in the search results of app stores. So the higher your app in the search the better the chances for your app to be downloaded and used by consumers. With an increased visibility helps in getting more traffic, in turn, helping you in better branding and marketing. A well-known Mobile app development firm would also know that the ASO process also entails the detailed and crucial understanding of the target customer base. This also includes the keywords which are being used by them and the kind of apps they generally use. Apps that used keywords in their titles on an average ranked 10.3% higher in the app store than those who didn't. Still wondering why ASO is so crucial for an apps growth? Well, researchers by Forrester says that 63% of apps are discovered through searches in the app stores", and it is from here that the most downloads take place.
Some tips for a successful App Store Optimization: 
Knowing your customers is the first and foremost way towards optimizing your app. Also since your app is on iOS, remember that you would mainly find the creamy layer of the customer base and hence you have to provide them with the best. Be unique, provide them with different languages while maneuvering within your app. Also, provide them with some great offers and if possible some cool giveaways.
Naming your app is another very crucial part of app store optimization. Have a catchy, unique but extremely easy to remember a name for your app. Also, it must have at least one keyword which is highly used by users. Studies state that apps using keywords in the app name lead by several times from those who don't. However, don't stuff the title with keywords! Remember your apps name must reflect and describe your business effectively. The number of character that should be used in the name must be between 255 characters and the keyword must be between 11 to 30 characters at the beginning.
What customers see first even before using the app is the app icon and this is where developers must be careful about. A catchy colorful and innovative app icon would most definitely attract more customers. Remember to have a good amount assigned for developing your app's icon while the app is in the developing stage. For the iOS app store, the icon resolution must be 1024×1024. This is to allow scaling down of the icon easily so that it can be used as navigation or tab bar icons. Apps would also need some screenshots and a short description of the app in the app description section in the app store. Make sure to have the images and content as light as possible as all of these factors contributes to your apps total download volume.
To wrap up, as an individual iOS app developer do keep in mind that the first and foremost thing to make your app a rage prioritize your user's thoughts and concerns. Encourage customer feedback and always be open to updates if needed. Though, continuously updated on iOS is not advisable as it triggers rating resets.
Related read: Cumulations Adopt Swift for iOS App Devlopment