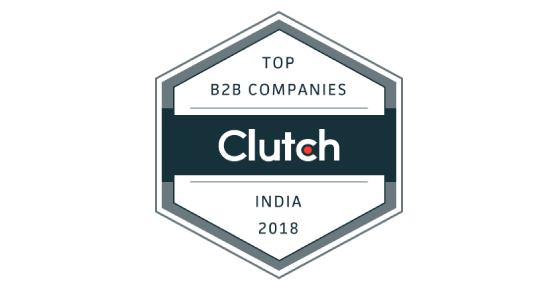 World-class UI/UX is not easy to come by. And when it is found, so often it comes with exorbitant price tags associated with it. But if one could combine the skills of some of the best developers in the world with the low costs of developing countries, then one would have a fantastic combination to deliver results to the client. That's exactly what we did at Cumulations Technologies. We think our approach is excellent, based on private conversations with clients. But now there is a way to confirm our success.
Clutch is a B2B rating and review firm based in Washington, D.C., that amalgamates client reviews, case studies, and extensive quantitative data. The prestigious firm makes transactions more transparent and efficient via market insights.
Our profile on Clutch has only received positive reviews.
Because of our fantastic clients, Clutch ranked us as a top app developer in Bengaluru! And, Clutch's sister website, The Manifest, recognized us among their list of the top 100 app developers in India. Clutch analysts speak with past and present customers to get a good sense of each company's abilities as a service provider. Our clients were incredibly congratulatory, something for which we are thankful.
A partner and CTO of a software services provider described our work ethic
"They are committed to their work and go out of their way to help us. They're very accommodating when we want to change certain features. We had some demonstrations locally in Switzerland, so we needed a few things in order to get ready. They were very cooperative with that timeline."
The owner of an accessories manufacturer praised our skills and abilities:
"They have a very high level of expertise. They are also very steadfast and organized. There is no emotional roller coaster that you go through with them. They understand what the project entails and they guide you through the process. They were able to guide us through the details of what we were trying to accomplish and created a list of deliverables that all of us agreed to. They're very polite in almost everything they do. It was a good experience for us, and we continue to work with them."
For some time now, we have developed mobile apps in wide-ranging industries. Sectors from IoT to healthcare and entertainment are excellent breeding grounds for our expertise. The Internet of things (IoT) app development offers us an excellent opportunity to showcase our talents. Our clients have certainly benefited from our approach, and will continue to with additional client feedback provided by Clutch!