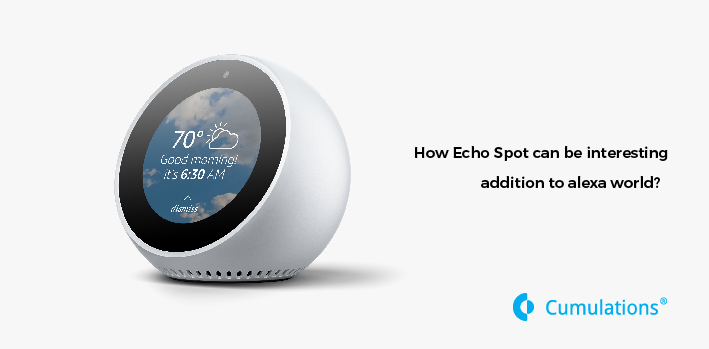 What is your perception of technology? A lot of people would say apps and software but actually, there's more to the picture than meets the eye and technology is a much wider concept. Even if you are totally oblivious to the massive impact of technology in our lives, you are still using technology in one way or the other.
As a matter of fact, there have been outstanding developments in the field of technology over the past few years. However, what's most commendable is the fact that the benefits of advanced technology are not just limited to a few people anymore and in fact, a lot of emphases is laid on making advanced technology available to everyone these days.
It's certainly interesting about the way technology has been consistently penetrating into our everyday lives over the years. In fact, one can easily notice a deep fascination for technology among the people of every age group nowadays and it certainly has to do a lot with the kind of improvement technology have brought about in the recent years in terms of productivity.
It has undoubtedly made lives convenient over the years. It's never too late to fall in love with technology.
The Big Leap Of AI Technology
We hear about or come across Machine learning and Artificial intelligence almost every day. Basically, what Artificial Intelligence or AI stands for is getting tasks that require human intelligence done by computer systems or intelligent machines.
Some of the examples are decision making, visual perception, speech recognition and more. Has AI been useful in your everyday lives? It certainly has to a very large extent and its impact can be noticed in every sphere of life; from students to professionals.
Amazon and Google are the huge names when it comes to incorporating the most advanced technology in their products and what made them huge is certainly the enormous demand for their products which again reflects as to how effective their products are.
Products like Google Home, Amazon Echo Show, Amazon Echo Dot, etc. have certainly created a new wave of enthusiasm about tech among the people and of course, these products have also elevated our level of convenience to a huge extent. Most importantly, using such products has subsequently made things a lot more productive and organized for their users.
With the advent of Alexa, the Amazon's virtual assistant, there has been a massive transformation in the outlook towards technology. No one ever thought that technology could be incorporated in our daily lives to such an extent that one can actually get one's lights switched off or on, get orders placed, get things purchased, get one's favourite songs played, get the latest news and weather forecast and a whole lot of other services done with the help of a virtual assistant like Alexa.
Must read: Top 15 and best Alexa Skills that every Echo user should know
Perhaps, it's one of the best achievements of artificial intelligence so far. The technology works through the Amazon Echo Speakers or the Amazon Echo show with powerful microphones to receive your voice commands from anywhere in the house.
Just to make things a bit clear for you, Alexa is actually the name of the virtual assistant or in simple words, it's the voice that interacts with you every time. However, the device is called Amazon Echo which is but an Echo Speaker controlled by the virtual assistant called Alexa.
The success story of Alexa so far has eventually led to a rise in the number of  Alexa skill developers and as a matter of fact, they have been working consistently to add more new stunning features to it and take it a level up.
The Echo Spot – The New Alexa Device
The newest member of the family fits into the line really well with a touchscreen functionality and in fact, it offers a lot of excellent features to fall in love with it. Basically, it is a smaller and less expensive version of the larger echo show.
However, it has many of the same capabilities as in the larger echo show version from playing songs, setting alarms to controlling smart room gadgets. It is by far better than the show in terms of design. The Spot is small and semicircular in shape. It is available in colors; white and black and it has a screen of 2.5 inches.
The Big Downside
However, the big downside lies in the video playback. As you try to play a video, a big portion is actually covered by a black letterbox. However, it can be overcome to some extent by zooming in. Also, you can't really watch YouTube videos on this device.
Furthermore, you can play only short videos on the 480X480 screen resolution. This pretty much reflects the fact that Amazon didn't put much emphasis on the video-play aspect of this device. Perhaps, it didn't expect too many people to watch videos using this device.
Plenty Of Music Listening Options
For music lovers, it would certainly be a lot of fun with a whole lot of options for listening to music through Alexa like Bluetooth playing or multi-room music streaming. On top of that, the device has exceptionally powerful and loudspeakers.
Make Every Morning The Most Useful Time Of Your Day
The device can make your mornings exceptionally useful by providing you with information that one may usually look for as soon as the day breaks like news, weather reports, and short news videos. Another stunning feature it offers is to wake you up to your favorite radio station through Tune-In.
Get More Organized & Productive
Also, you can use its screen to make video calls to other Echo devices as well as phones. Sadly, there's no voice command to turn off the microphone. However, you can, of course, turn off video camera with voice commands. It is certainly commendable about the speed at which Alexa skill developers like Echo Line has been adding new skills. However, things might just need to get a little straightforward in times to come.
The spot is available at a price of $129 which seems to be a pretty fair price. However, if the display aspect is hampered in any way, it's actually caused by the size of the screen but the Echo Spot certainly brings you a lot of functionality to make your everyday life far more productive and organized than ever before.
Related read:
1. Alexa account Linking: Follow this 4 step Linking process
2. Amazon Alexa vs Google Home- which Voice Controlled speaker is right for you