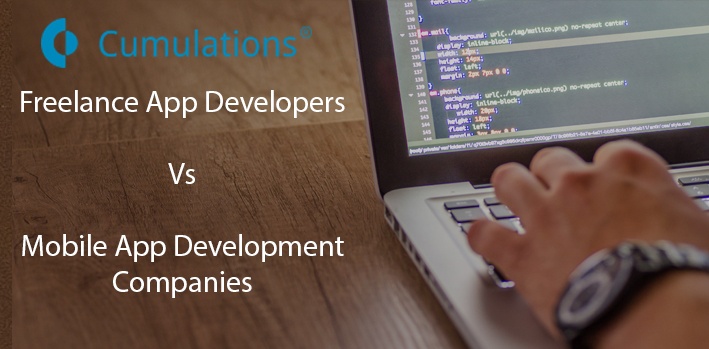 There are a large number of App Developers and mobile app development companies in India  present in the market and to choose which one is perfect and suitable for your work is really a difficult task. Before starting the selection process of freelance app developer/app development company analyze your requirement well, and make a complete document of your requirement. This document will be going to help you in the selection process and using this requirement sheet you can get the best quotes for your project.
Make a Flowchart by explaining all the functionalities you want will be a good option for you. This flowchart will be going to help a developer to better understand your need. So because of this flowchart, you will get a price quote and time duration for your project.
Selection Process of Freelancer Mobile APP Developer
If you are looking for freelance mobile app developer then there so many freelancing platforms available in the market like Upwork, Toptal, Freelancer.com, and Craigslist where you can easily find freelance developers. As per my opinion, UpWork is best amongst all because it's a trustable platform giving services from last 15 years and having the largest number of freelance developers registered on their website. So it gives you a large number of options to choose a genuine freelancer.
Steps To Choose Best Freelance App Developer:
1) Select your budget range first and finalize the list of all developers which comes under your budget.
2) Shortlist them based on the reviews and ratings from high to low.
3) Check top 10 profiles which have high reviews and rating, thoroughly read their complete profile, time duration, portfolio, reviews.
4) Now filter those app developers which have worked previously on an app as you want.
5) The last step, just look at the price and reviews of the app developer in the final list which you have made by following step 4 and select him/her for your project.
Selection Process of Best Mobile App Development Company
As we all know the power of teamwork, If we do anything with the spirit of teamwork we can get a better result at a cheap price in less time duration and with maximum efficiency. So why not to go with the app development company in bangalore company rather choose a single app developer who will alone be going to design, code and build your app.
Mobile app development companies are having a team of good developers with their specialization in a particular field and OS like Android and iOS. They have a design team, content team, and quality analysis team which works simultaneously to give better result in less time duration with perfect potential.
The best part is whenever an app development company got a project they make a team of selected resources to work dedicatedly on that particular project to make it a grand success. So you will never go to feel bad about your decision of choosing a company instead of the developer because while choosing a company you will automatically get a dedicated team for your project.
Steps to choose Best Mobile App Development Company:
1) Have a look at its portfolio
2) Go through their reviews and ratings
3) Read their testimonials
3) Have a glance at their Social Media presence
4) Request for a Quote
5) Discuss the project in detail
6) Analyze their behavior, work culture and deadline for completing the project
7) If everything goes well and their price is under your budget then you can go for it.
Hope this Post is helpful for you. Do let me Know if you have any queries.
Related read: