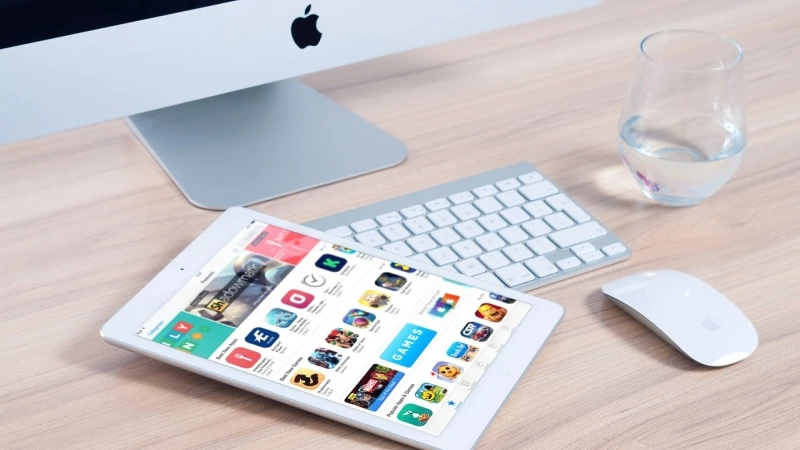 Mobile applications have transformed the way we travel, book hotels, dine out, read the news, bank, shop, and engage in various other activities across the globe. Mobile phones and applications seem to have infiltrated every aspect of our lives and businesses, whether it's in the form of a morning alarm, daily entertainment, flight monitoring, bill payment, or any other activity you can think of.
One of the most critical factors that have contributed to the development of smartphones is mobile applications. Today, you can use smartphone apps for almost everything, including ordering meals, hailing a taxi, and doing your laundry online.
As a result of the fast development of mobile apps, mobile phones have gone a long way, and they have opened the doors to a wide range of new business opportunities. Today, applications such as Uber and Airbnb have become popular only due to the massive increase in the number of mobile apps.
Even large corporations are becoming interested in mobile applications, and mobile applications have assumed a prominent position in their marketing strategy. Mobile applications are available everywhere, from e-commerce to banking.
Apps such as Uber and Ola have given a whole new meaning to the term "transportation." All hours of the day, these applications are available to offer on-demand services. To ensure their safety, travelers may even share the specifics of their journey with their loved ones through social media. In addition to this, applications such as Foodpanda and Zomato will bring your favorite meals to you at no cost at any time and from any location.
With the advent of travel apps, life has gotten more straightforward, and you no longer have to depend on local tour operators since applications such as MakeMyTrip, Goibibo There are a variety of productivity applications available to assist you in making the most of your time. On-road journeys, navigational apps such as Waze come in useful since they provide drivers with easy notifications in advance about speed restrictions, road obstructions, speed traps, and congestion.
Mobile applications have had a significant impact on the way we live our lives today. There is practically an app for everything these days, from banking on the move to buying groceries on the internet. Because of the increased speed with which we can complete tasks today, the world has changed considerably due to mobile applications. It's debatable whether Mobile app development company in India have influenced our everyday lives for the better or the worse, but here are four examples of how they have:
Access To Instant Information
You've undoubtedly heard the expression "just Google it" at least once a day for the last several months. We all feel a feeling of urgency to obtain information these days, thanks to smartphone applications that enable you to search for almost anything, at any time and from any location.
Communication and connection in real-time
With smartphone applications for texting, social networking, and video conferencing, it is now simpler than ever before to connect with others. You can remain in touch with family and friends who live in other countries, keep up with former classmates on social media, and even video chat with your dog while on vacation.
The fact that we have continuous communication at our fingertips has opened up opportunities for us that were previously unattainable, yet being constantly linked also has its drawbacks. Take, for example, the situation in which we text someone and do not get a response immediately away, leading us to become impatient and irritated. Before the rise of Android app development company in India, it was not uncommon to spend days, if not weeks, without hearing from a friend or loved one who had moved away. If someone does not respond to your SMS within a few hours, it is now an annoyance.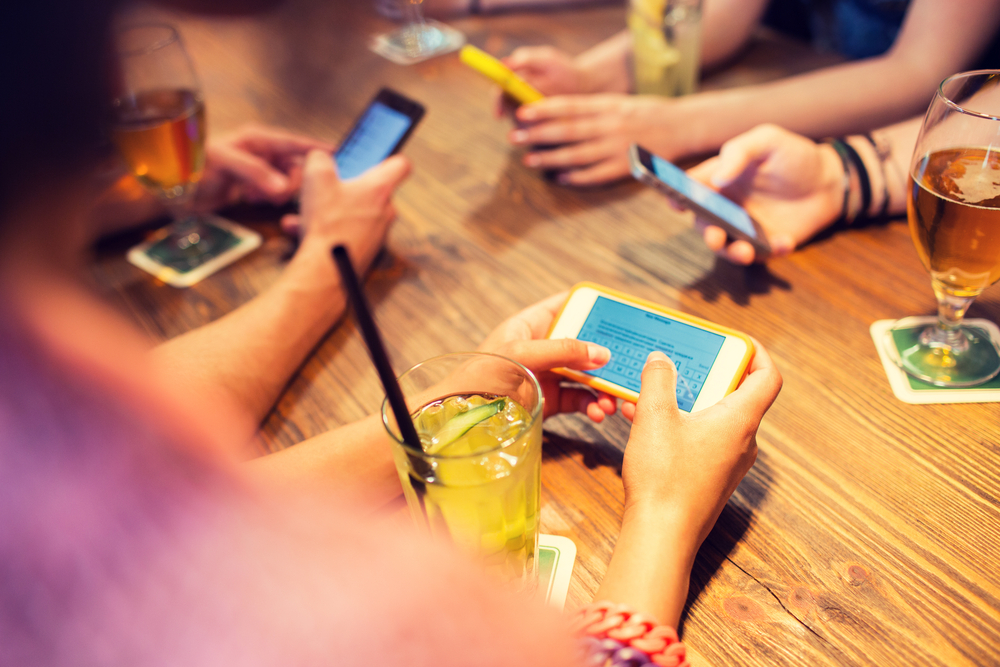 An increase in the work finished
It's probable that you've responded to a work email outside of business hours or made a work-related phone call on a Saturday or Sunday. Mobile applications have made it easy to stay connected to one's job at all hours of the day. This is excellent for increasing productivity, but it may be detrimental to your social life. Working longer hours than ever before is becoming more commonplace due to the capacity to be continuously "plugged in." Being able to access work from your phone is, on the other hand, a lifesaver if you often travel for business. It's important to remember that it's all about balance!
Enhance your daily duties
Daily activities that you may not have given much thought to before have become simpler and more convenient due to the introduction of an iOS app development company in India. Things like purchasing movie tickets, obtaining groceries, renewing a prescription, and depositing checks have become more convenient due to mobile application development and implementation. These applications have removed the need to physically travel to the shop or the bank instead of making it easy to do activities while on the go with nothing more than your phone and your fingers, as seen in the following example.
This is a significant time saving, which makes life, in general, a little more straightforward. We spend so much time at work, doing errands, and doing housework that every little action we can do to save ourselves some time would have a significant positive effect on our lives. Smartphones come to life thanks to the applications they include. They have made our life a great deal easier.
Check out how mobile applications have made our life more straightforward in the next section
It has made the globe a much smaller place
We can communicate with anybody on the globe via the use of some social networking applications. They have condensed our world and placed us all near one another. You have the option of chatting with anybody you choose. All that is required is that you download and install the mobile application on your smartphone phone. From talking to sharing photos, mobile apps have completely transformed the way we interact with one another.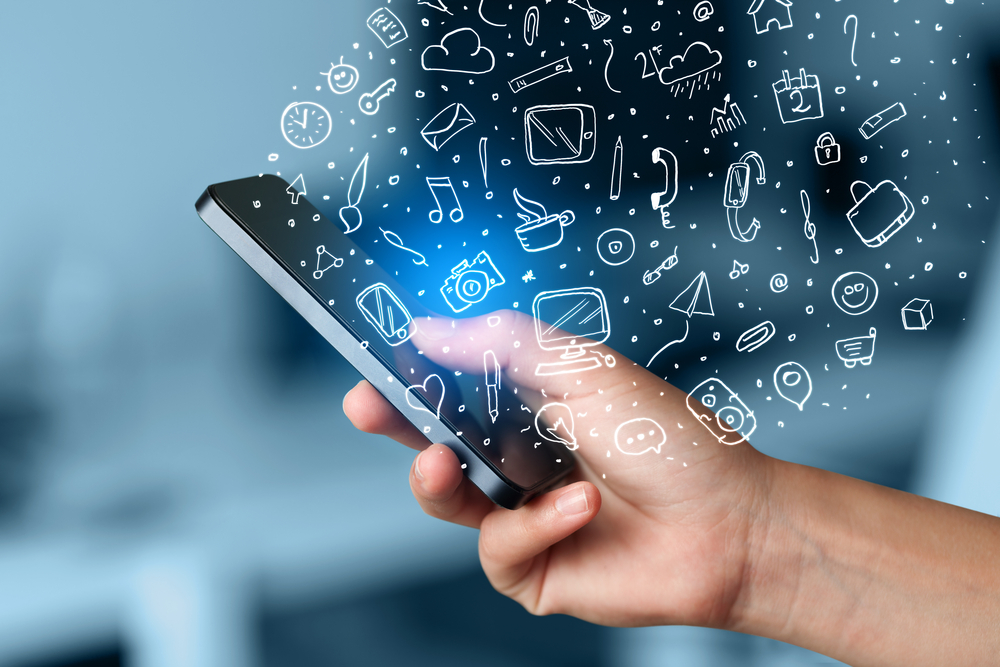 There is no need to bring books with you
You no longer need to lug heavy volumes around with you if you want to read books on the go. To read your favorite book, all you have to do is download it to your computer and install an application like an e-book reader. Your favorite book is there in your pocket, thanks to your cell phone. You may read it anytime you choose, whether you're traveling by public transportation or at another location. Additionally, since they are on your mobile phone, it is highly convenient for you to carry a large number of books simultaneously.
The distance issue is no longer a problem
Because of mobile apps, the distance between two people has decreased. Video calling apps enable users to view and converse with the other person in real-time via their smartphone. They can communicate with and observe everything around that individual. As a result, our lives have become more straightforward, and it is especially beneficial for individuals who live far away and cannot meet regularly. This enables users to meet in real-time virtually.
The process of finding a location has been simplified
It was tough to locate a specific location early in the process. After enlisting the assistance of many individuals, you arrived at your goal. Now, thanks to technological advancements, you may download navigation apps. All that is required is that you enter your destination into the app. When you open the app, it will identify your present position and show you every route that you may take to get to your destination. In addition to providing courses, this application also provides an anticipated time of arrival at that specific location, displays regions that are congested with traffic congestion, and displays the shortest and quickest ways to your destination.
Purchasing is no longer restricted to the market
Shopping has been transformed in recent years. You no longer have to spend hours in malls and marketplaces looking for the most terrific deal on the newest and most fashionable item. Shopping apps enable you to purchase anything from groceries to furniture to clothing to eyeglasses and everything in between. Some apps also allow you to see how a specific item will appear by detecting your face or uploading a picture of yourself to the application. It's similar to a virtual tryout room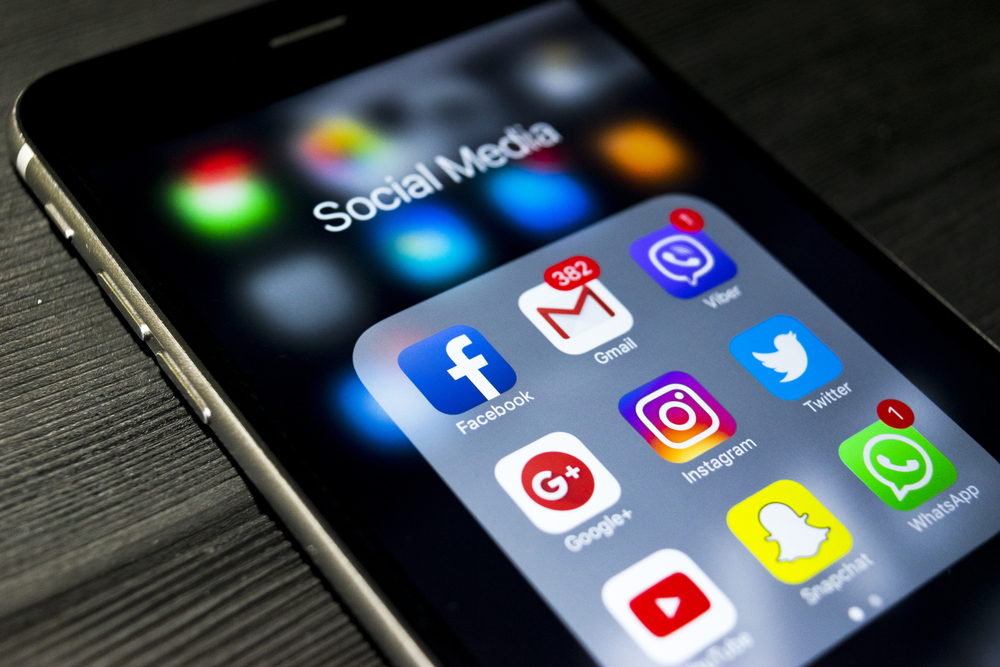 Conclusion
Mobile applications are certainly altering our way of life. If you're in your pocket today, you've got the whole world with you. Many new companies have been established with the significance of mobile applications in mind. In my view, it is the ideal moment to start an app company because of the enormous increase in the number of smartphones.
Mobile applications have enabled us to accomplish far more than we ever anticipated with the touch of a button. Whether you love or despise mobile applications, the world has undoubtedly changed as a result of them, and we can only imagine the ways in which they will continue to impact our lives and the world.