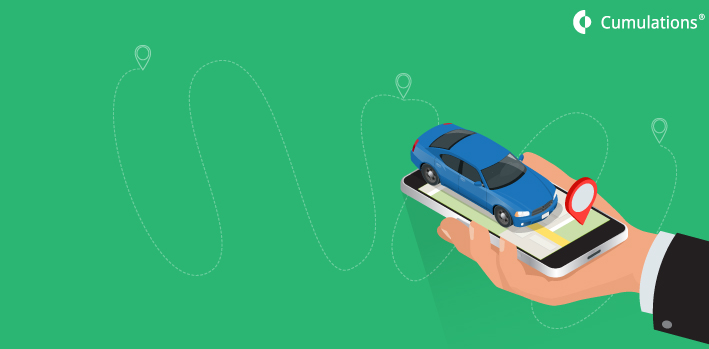 GPS based navigation modules can now be found in almost every car on the road. These are not merely to help you find your route. They go way beyond finding the shortest routes for you. Real-time vehicle tracking was once rather difficult to implement concept due to technical, and hardware limitations in automobiles. But in the recent decade, mechatronics has changed the way we drive cars. Navigation systems which were earlier given only on high-end cars, now come loaded even in budget cars. And even if your car doesn't have one, you have the option to install a navigation device as well.
Another concept closely spoken about along with GPS is OBD or On-board diagnostics. Taking the car diagnostics, a step further. We now see a lot of car OBD devices that also come with smartphone app connectivity. This means that whether you are inside the car or outside, you can still track your car's location and do a lot more from your smartphone.
Real-time vehicle tracking and the plethora of benefits it delivers:
Be it for a car, a taxi, or even a large commercial vehicle, there are numerous occasions where you might need real-time vehicle tracking. When you are in the vehicle, the first obvious benefit of real-time tracking is to help find the shortest route to the destination from the current location. You would also be able to stay up-to-date with traffic condition in your route and thus help save your time as well.
The major commercial use of real-time tracking, however, is in the taxi and truck businesses. This can help track the location of the vehicle to ensure that the driver doesn't go off-course and also avoid vehicle thefts. In situations where you are allowing your friend or family to take your car, to ensure their safety, getting real-time updates on the vehicle location is pretty handy.
Adding the power of OBD:
Onboard diagnostics are new level safety and security features. Much like normal GPS navigation devices, OBD tracking devices are pretty simple to integrate into a vehicle. These not only allow real-time location tracking in the vehicle but also offer the option to monitor the overall health of the vehicle as well. Now that vehicles come with a lot of electronics in them, monitoring electronic circuitry in the core is pretty crucial to understand the condition of the vehicle.
Some of the most useful parameters like the mileage of the vehicle, and a brief record of the overall driving pattern including the average speeds etc. can be observed with OBD. This helps
alter driving patterns and thus save fuel as well. Benefits offered by conventional navigation devices, like tow or theft alarms can also be availed with OBD trackers.
Control and monitor with a swipe:
Going beyond electronics, there are also a lot of technology, sensors, trackers and many other features adding both convenience, precision, and efficiency in a vehicle system. Much similar to other smart technologies, today's smart OBD trackers are available with apps that can be downloaded on smartphones.
Each OBD installed, would be given a cloud space to store data collected real time. The app that comes along would help you pair your smartphone with this cloud space and thus track the data stored there by the OBD device. Some of the most common aspects like the temperature of the coolant, engine oil levels and so on, if tracked, can help maintain the vehicle more efficiently. Early diagnostics also help predict impending failures and in turn, reduce the overall damage and the associated maintenance costs as well.
You can customize the app such that it triggers notifications and sound an alarm to warn of any possible internal system failures or even possible faults in the vehicle electronics. There are numerous solutions when it comes to smart OBD devices and AutoWiz is one of the most popular ones that deliver real-time vehicle tracking and precise and timely diagnostics and reporting facilities. The reliability of the app, the availability of quick updates provided and the easy user interface are just some of the more attractive features on display that makes the
application an indispensable one.
If you love your car, if you wish to add an extra layer of safety to it and cut down the maintenance costs significantly, then maybe it's time to invest in an OBD tracking device. Install it today and your car's health report would then be just a click away.