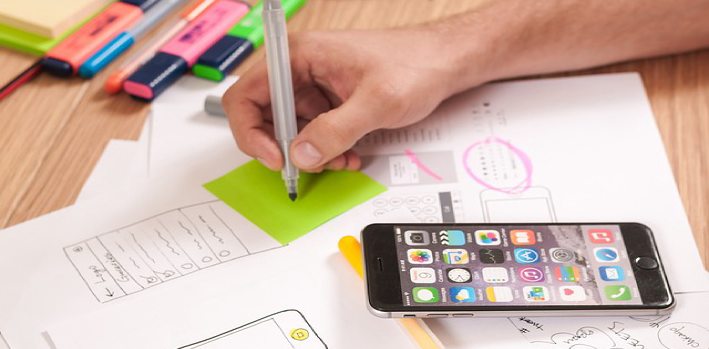 Global app downloads topped $175 billion last year, bringing savvy developers a whopping $86 billion revenue – thanks in no small part to the emergence of new markets in India, Brazil, China, and Russia.
A report by App Annie indicates that India is the second biggest app market in the world, coming second only to China, where users spent over 200 billion hours on iOS, Google Play, and third-party Android apps.
If you have an idea for a new app and you are hoping to bring something new to the game, make sure you have the right team on your side, who will put your app through the necessary tests to determine whether or not demand is what it should be.
Investing in app development advice
You should think first about the ideal platform for your app. Currently, Android boasts an 80% market share, making Android compatibility key to success. Of course, your app can cater to iOS/Google Play users as well, but first and foremost you should work towards fulfilling the biggest demand.
Relying on Cumulations – a company based in India which is famed for innovation, quality delivery –  will not only help you build a dynamic, easy-to-use app, but also ensure your app is thoroughly tested so that any glitches can be fixed before your launch.
App validation
Your app developer will most probably suggest different strategies for gleaning target user groups' opinion of your app – its strengths and weakness – areas which need improvement.
There is plenty you can do from a marketing perspective, too. For instance, you can use your social media accounts to request opinions from your followers or create a poll, or head directly to the Reddit's startup page, to ask for honest opinions regarding whether or not there is interest in your app.
You can also use free polls on Twitter and other sites to glean the extent to which users feel your app can bring something new to your life.
Seeking financing
Other ideas will need a budget. If you are a startup and need funding to get your idea going, there are many places to find it, including funding site Y Combinator, which is currently accepting applications from startups for the Summer 2018 funding cycle.
Y Combinator makes small investments in return for small stakes in the companies it funds, so be prepared to let go of a small percentage. Other successful seed accelerators include TechStars, 500startups, and AngelPad.
If you prefer to go at it alone, you have the choice of taking out a business or personal loan, though you should ensure that meeting monthly payments won't put a big dent in your budget.
How viable are your competitors' apps
See how well your current rivals are doing; whether or not there is a demand for their apps, how big their company is, whether or not they have announced plans for expansion, etc.
Try to find out where their original investment came from. Did they attract the attention of a top seed accelerator? If so, what qualities does your app have that won't make it a superfluous addition to the existing market?
In order to measure the likelihood of success in the sometimes saturated world of apps, investing in a developer that can perfect your app is the very first step you should take.
It is also vital to set aside enough time to research everything from your competitors' company size, to their employee numbers, and download rate.
Free tools abound and should be used, but a great app will always involve an initial investment that will ensure the app you put out is like no other.