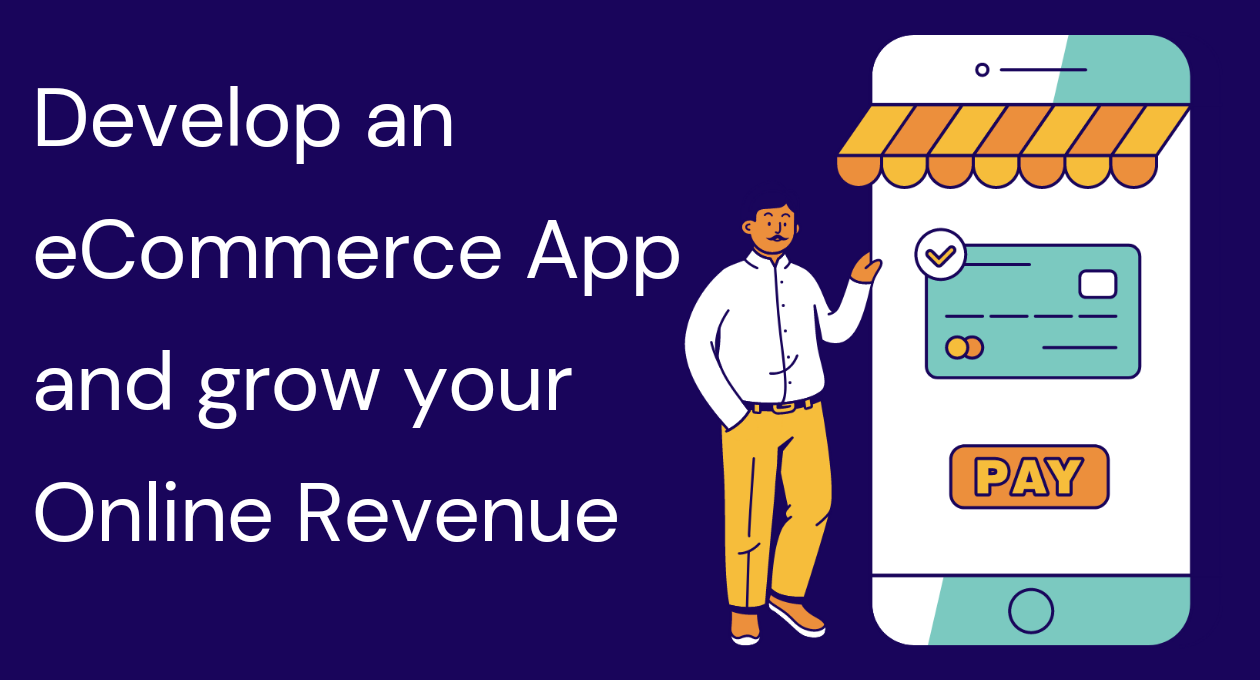 Being a business owner, you always have to look for ways to outperform your competitors. Setting up an online eCommerce store is just a baby step to do so. However, you will also need an app as it provides quick access to products and services.
Developing an eCommerce app is also a key to growing online revenue and improving conversion rates. You can just start by choosing a mobile app development company in Bangalore and streamline your business process. Let's explore everything about developing a business app and how to increase revenue.
How can an eCommerce app increase sales?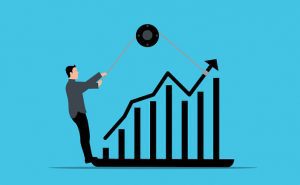 E-commerce apps are not only helpful to run your online store. They also increase sales to a great extent. It basically offers a convenient platform to sell your products and provides customers with an easy and efficient way to buy them. They even enjoy an intuitive shopping experience as the need to surf through multiple web pages reduces.
Push notifications enabled in your app can do wonders as it keeps reminding customers about the offers using personalized messages. This goes a long way in boosting engagement on your app.
In addition, the performance and speed are far better than what your business website can provide. Undoubtedly, all these things lead to a high rise in revenue.
If you aren't having an eCommerce app for your business yet, it means you are missing out on a huge number of potential customers. Apart from that, you are also losing the chance to boost sales. So don't delay and pick an Android mobile app development company today to start working on your eCommerce app.
Guide to Building Your eCommerce App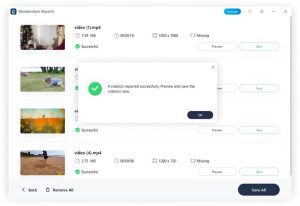 Before diving directly into eCommerce app development, it's essential to prepare a plan, strategy, and budget. There are many things that you have to take into account for building the app. Check them out here:
Keep Your Goals in Mind
The first and foremost thing is to clearly define the goals of your business and user needs. For instance, a business that's struggling to increase its sales will have fruitful results by getting an app. So one of your business goals can be boosting sales.
Note down all the goals and then go through the demographics of your target audience. Understand their needs carefully. Maybe your website isn't good enough to keep them interested in your business but an app designed with their needs in mind will definitely keep them loyal to your business.
Choose the Right Android Mobile App Development Company
The performance and success of your business app rely heavily on the kind of Android mobile app development company you pick.
As there is an abundance of such companies in India, you will have a hard time selecting the right one. Hence, do some research and make sure the company you choose is aware of the latest trends and technologies.
You can also go with your app development team but it will demand more cost, time, and resources. The right Android development company in India will help you in choosing the most appropriate platform and framework for your app. It will also aid you in picking the best hosting and payment gateway integration while saving all your time and resources.
Enter into the Design and Development Phase
Organize a meeting with your app development company to discuss the design and time to finalize it. Right from the production stage to the monitoring level, you must share everything in the meeting. Make sure that execution goes as per the discussion or else problems can occur later on.
There are many things to look over such as target audience, marketing, branding, user experience, and so on. Don't miss any points to avoid confusion.
Payment Gateway and Shipping Integration
Setting up payments in your app is one of the most important and risky tasks. This is because making the wrong choice will incur huge losses for your business.
Most businesses go for PayPal and Stripe. And they are indubitably great choices for startups. But you can also go choose the Shopify payments or something else as per your app development company recommendation or personal choice.
No matter what choice you make, the end thing you need to ensure is that the payment gateway can be integrated with your shipping solution.
Test and Launch
Once your app is ready, it's time to test and ensure that everything is working right. Let your Android app development company handle that. It will use simulators/emulators or a physical device depending on the available resources.
Some app development companies keep beta testers to identify the bugs and glitches before releasing the app officially in the app marketplace. They play an important role in determining the performance of your eCommerce app.
Monitoring the App
Your app development company will work with you in the long term and take care of the app even after launch.
It's critical to monitor your app and track its performance along with taking user feedback continuously. Other than that, keeping a look over key performance indicators will give a broad idea about user engagement, conversation, and retention rate.
As required, your app development team will update and improvise the functionalities to enhance user experience.
Conclusion
E-commerce apps have become increasingly popular nowadays. With that, you can offer your customers access to all of your products and allow them to purchase with ease.
Considering the staggering number of apps out there, it's always hard to decide whether your app business will succeed or not. We would suggest you go with the positive part only if you want to leg up on the competition.
The primary thing that you shouldn't be forgetting is to focus on the user experience. If that's poor then the app is not going to bring any results for you. Thus, choosing the right iOS development company in India is pretty important. All the best for your eCommerce app!