Fintech app development is a complicated and costly process. It's not just about building an app — finding the right developer, ensuring your app will work on different platforms, etc. Plus, many apps in the market already do what you want to create. However, if you're still looking to get started in Fintech app development but need some help getting started, read this step-by-step guide on how to identify the best platform for your needs and what steps you should take before beginning development! We will also discuss how partnering with a mobile app development company in Bangalore can help you with the development of a Fintech app.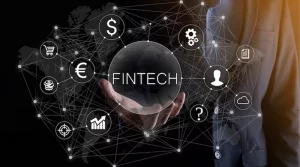 What is Fintech, and why should I care about Fintech app development? 
Finance is a broad term that encompasses anything related to money or investing. And for this reason, the financial industry can be broken down into several categories. For example, while the banking industry has its own set of rules and regulations that must be followed closely, there is also an entire world of "the shadow banking system," where all sorts of businesses can perform financial transactions without going through proper channels. So to better understand how this all works, it's important to understand what Fintech is and how it can help you along the way!
How do Fintech apps help an organization?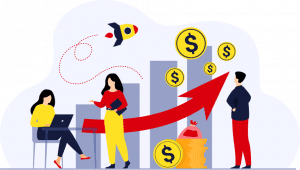 Fintech has also done wonders for businesses across the world. For example, many large companies have begun creating their own Fintech apps to make their employees' access and use easier. This has led to many different apps, including some designed for those within a particular business to send or take money from one another! The fintech industry has revolutionized how we manage our finances, making it more accessible and convenient than ever before. With the increasing demand for innovative financial solutions, developing a fintech app has become a lucrative business opportunity.
Fintech App Development Process
The fintech industry is booming with innovations and technologies transforming how we bank and make payments. Fintech mobile apps provide a convenient way for customers to manage their finances. If you want to build a successful fintech app, here is a step-by-step guide: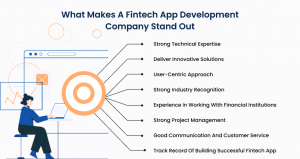 Market Research and Identifying the Target Audience
Before diving into the development process, conducting thorough market research is crucial to understand the current trends, competitors, and potential target audience. This will help you identify the gaps in the market and tailor your fintech app to cater to the specific needs of your target audience.
Defining the App's Purpose and Features
Once you have a clear understanding of the market and your target audience, it's time to define the purpose of your app and the features it will offer. This will help you create a unique value proposition that differentiates your fintech app. Consider incorporating seamless transactions, secure authentication, personalized financial advice, and real-time analytics to enhance the user experience.
Choosing the Right Technology Stack
Selecting the appropriate technology stack is crucial for the success of your fintech app. This includes choosing the right programming languages, frameworks, and tools to ensure your app is scalable, secure, and easy to maintain. Partnering with an iOS app development company in India can help you make informed decisions about the technology stack that best suits your app's requirements.
Designing the User Interface (UI) and User Experience (UX)
The user experience (UX) design is crucial for any fintech app. The app should be simple to navigate, intuitive and secure. Work with UX designers to define the app flow, interface, and information architecture. Get feedback from potential customers on the designs before development.
Developing the App
With the design and technology stack in place, it's time to develop your fintech app. This involves coding the app's features, integrating APIs, and ensuring that the app is secure and compliant with industry regulations. With the help of an Android mobile app development company, you can access a team of skilled developers who can bring your vision to life.
Testing and Quality Assurance
Before launching your fintech app, it's essential to conduct thorough testing to ensure it is bug-free, secure, and performs optimally across different devices and platforms. This includes functional testing, performance testing, security testing, and usability testing. Collaborating with a Flutter app development company can help you access experienced testers who can identify and fix any issues before your app goes live.
Launching the App
Once your fintech app has been thoroughly tested and refined, it's time to launch it on the app stores. This involves submitting your app to the Google Play and Apple App Store, following their respective guidelines and requirements. Various Android mobile app development companies can help you navigate the submission process and ensure a smooth launch.
Marketing and Promotion
To ensure the success of your fintech app, it's crucial to have a well-planned marketing strategy in place. This includes creating a strong online presence, leveraging social media, and using targeted advertising to reach your target audience. A marketing company can create a comprehensive marketing plan that drives user acquisition and engagement.
Ongoing Maintenance and Updates
After launching your fintech app, it's essential to provide ongoing maintenance and updates to ensure that it remains secure, up-to-date, and relevant to your users' needs. This includes fixing bugs, updating the app's features, and optimizing performance. As your customer base grows, you must scale up your operations accordingly. Invest in robust technology infrastructure to handle increasing numbers of transactions and data. Expand your team by hiring more developers, customer service agents, and staff. Look for funding opportunities to take your fintech startup to the next level.
Conclusion
In summary, building a successful fintech app requires in-depth planning and execution. Following the steps outlined above, you can develop an engaging and user-friendly fintech app, gain loyal customers, and scale your operations over time. With hard work and persistence, your fintech startup can become a leader in the industry. With strong determination and the help of a mobile app development company in Bangalore, you can create a fintech app that stands out in the competitive market and delivers exceptional value to your users.