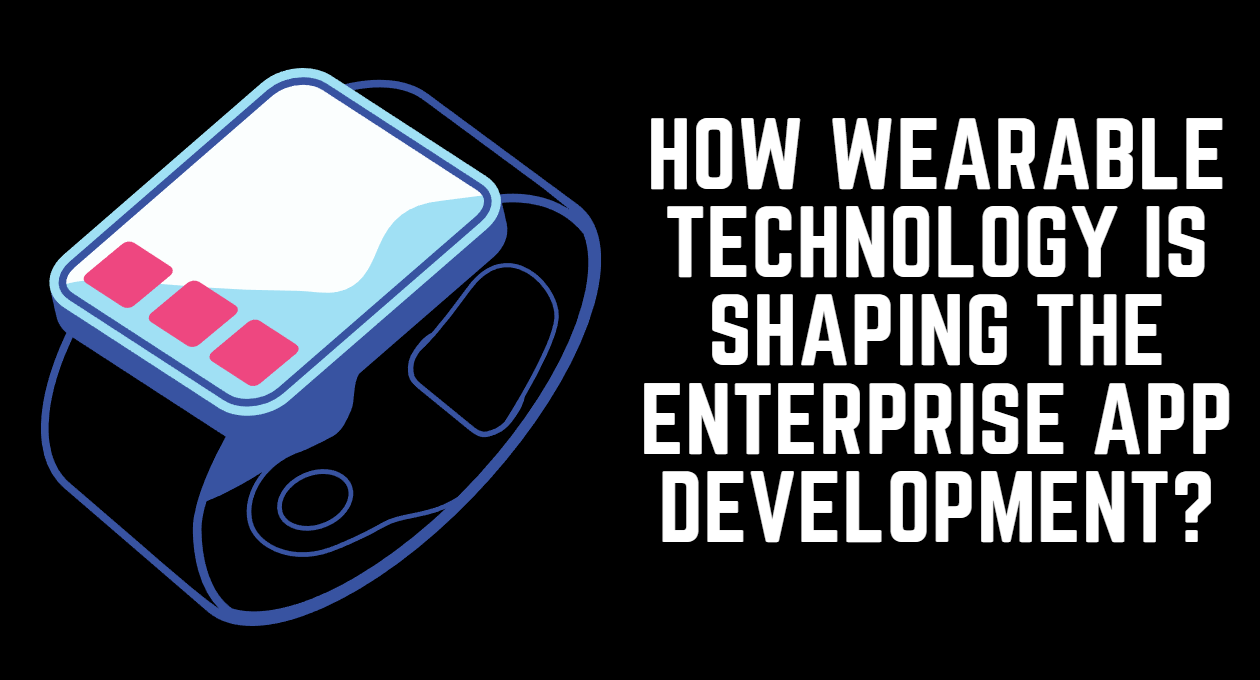 Technology moves at an unmeasurable scale. Innovations keep coming in all the arenas and now we are
seeing it in the form of wearables. People can take care of their health, measure their heartbeats, listen
to music, and call and text others using wearable technology. It opens up a whole new world of
possibilities for a mobile app development company in India. We have already seen examples in
terms of smartwatches, Bluetooth headsets, fitness trackers, smart glasses, and more.
wearables are a useful way for businesses to create better customer experiences, improve employee
productivity and develop new enterprise apps. Its use is tailored toward businesses seeking to increase
efficiency, streamline processes and reduce costs.
Employees can perform better if wearable technology is deployed in the organization. At the same time,
customers get convenience and a different kind of experience with the wearables. So here, we will show
you what impact it is going to make in enterprise app development.
Impact of Wearable Technology on Enterprise
Imagine a situation when you are on the way to a meeting but have forgotten the files at home. So now,
how you will conduct the meeting? No need to worry if you are carrying smart glasses with you.
Consider another situation when you have kept your phone somewhere and forget, but at the same time,
there is an urgent need to call your boss. In this case, your smartwatch can help you out in calling the
boss and after that, you can put the time into finding your phone.
As you went through both situations, doesn't it feel like wearable can be of great use to enterprises? This
is why enterprise app development is getting influenced by the existence of wearable technology.
Surpassing the Smartphone Use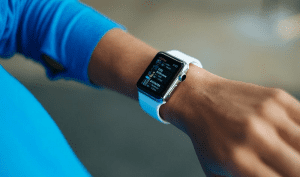 Wearables are taking over smartphones in enterprise and with good reason. Because of them, mobile
devices can be personal yet remain at work. From the stats point of view, wearable success is likely to
come quickly and have a profound effect on the enterprise software market overall. In addition, despite
the readability of smartphones, they are currently the top device for workers in terms of more convenient
features like hands-free interaction and use.
It's clear that wearables are the next frontier for businesses, but doing so requires a completely new
approach to design. Adopting wearables will be an exciting time for businesses and their clients, and
we've just scratched the surface of what can be done.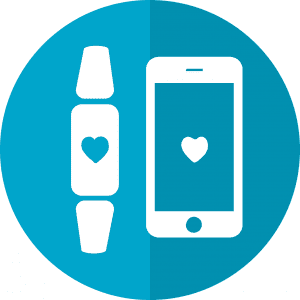 These wearables will reduce workplace accidents, and allow employees to quickly react to new
information without having to constantly look at their smartphones. They will have the greatest impact in
industries where workers' hands are tied up, such as manufacturing processes and physical therapy.
They will also ease the heaviest of workers' workloads, allowing them to focus on completing quality
work every time.
Real-Life Application
Wearable fitness trackers are used by people to keep a record of a patient's regular heartbeat and sense
the changing patterns. Even heart surgeons are using wearables for ensuring the better heart health of
their patients.
Internet of Things
IoT is one of the core features of wearables. Thus, they can connect with multiple devices and allow
enterprises to do more. The developers have to keep this in their mind in order to leave some mark in
enterprise app development.
Personalized Functions
What works for the smartphone may not goes well with a wearable. It does not require many resources
because of the low memory consumption and less hardware. That's why the focus needs to be given to
personalized functions. Businesses need to follow a different approach for enterprise app development
when it comes to wearables. They have to keep every factor in their mind which can play a pivotal role in
the smooth functioning of the app in wearables.
How does wearable meet enterprise mobile strategy?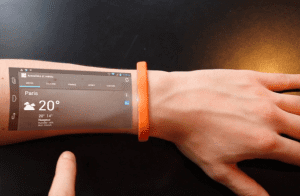 Wearable devices have been hyped for years and now it's finally time for them to materialize. We've
seen a lot of interesting concepts such as smart Glass and many more smart wearables. You can find
plenty of blogosphere insights stating why they need to be part of your tech strategy. There are also
plenty of practical guides on how to integrate them into existing systems and processes. But, how
businesses can plan for app development for wearables? No doubt, they will have to consider all risks
and investments for carrying out the
Future of Wearable Technology in Enterprise App Development
After the mobile phone has conquered the entire world and has become a necessity, still everyone is
searching for the next smart device. Although the dominance is of smartphones, wearables are also
trying to catch up soon with more advancements and scalability.
Touted as the future of computing, they have been growing rapidly over the last few years. Sporting
some pretty cool functions, they are making their way into business, healthcare, and tech-related fields.
Wearables have covered transportation, construction, retail, education, travel, and many other industries
today. It seems no industry will be left behind by its touch. There may come a time when wearables will
be valued more than smartphones but still, there is a long way to go. Every iOS development company
in Bangalore or Android development company in India has to be prepared for the unexpected wave
of opportunities coming their way.
Wrapping Up
Well, it seems that the future of enterprise apps is upon us. As wearable technology continues to
advance in the consumer sector, it seems only natural that this technology would eventually make its
a way into the enterprise.
Overall, it looks like wearable technology will have a big impact on the enterprise app development
landscape over the next several years.
The main reason why enterprises are starting to adopt wearables is they want a solution that will improve
their customer engagement. Wearable technology has that potential because of its immense capabilities
which extend to enterprise app development.