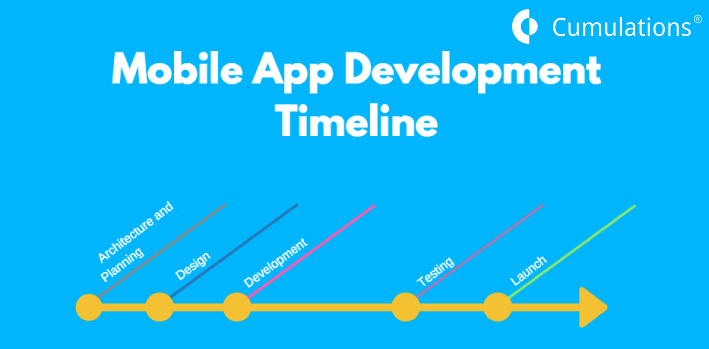 For any mobile app development company, regardless of their brand value, setting up a timeline is a tedious task. Timelines should be kept for a particular range as the whole project of development depends on it. Since, the competition is getting tougher each day across the globe, setting an aggressive timeline is bound to happen.
But setting an aggressive timeline will harm you a lot instead of giving you an advantage. It can prove to be detrimental to the overall development cycle of your mobile app.
We are talking about why it's not a good idea to set an aggressive timeline, how it will create chaos for App Development Companies in bangalore, have a look:
1.Multiple Developers are required for the completion of an App development in case of strict timelines
Under a reasonable schedule with flexibility, issues will not occur for the developer. But, if the deadline is much aggressive, more than one developer is required for the app development process successfully.
Again with the inclusion of multiple developers on the same project, will result in making the app code more complicated. It will even become hectic in the later stages of error rectification and debug.
Important Read: 5 Things a successful developer knows and you should too
With these circumstances, there will be a significant reduction in the quality of the app and will cause rejection by the customers which will be a massive blow to any developer or mobile app development company.
2.Developers miss out on several essential features due to lack of time
This point is one of the biggest reasons for not implementing an aggressive timeline for mobile app development. Enabling a steep, aggressive timeline might stress out the developer, resulting in missing features, which can be the enormous setback for the app.
Strict deadlines will not allow the developer to research thoroughly, to identify the need of the targeted audience, or to understand the strategies followed by the competitors, due to which he will deploy a simple app rather than building a top-notch competitive one.
3.Designing phase needs time
Unlike any other step, the designing phase requires some reasonable amount of time. Since this phase is based a lot on creativity models to decide the structure of the whole mobile app.
For any mobile app development company who are looking forward to providing great user experience, designing is the key, therefore working under aggressive timeline is not a good idea for them.
Setting an aggressive timeline will make everything run and execute in a jiffy resulting in the imperfection of an app from every possible angle.
Designing needs ample amount of time, with which creativity will be increased, and a successive app can be developed.
4.Various types of testing are required, which takes time
If we talk about designing and development, these things do take some time, but we cannot deny the fact that testing still stands to be the core component of any mobile app development.
If you are keeping an aggressive timeline, you will have to deal with some major issues as far as testing is confirmed. Quality Assurance(QA), UAT testing, Beta testing, and several other testing are needed to make sure that the app is working perfectly, which takes time.
All in all, setting an aggressive timeline regarding testing is undoubtedly not a great idea. Instead of keeping your timeline flexible will surely reap a more significant amount of benefits for your mobile company.
5.Quality will be compromised and will affect the development team
Quality plays a significant role while developing an app. No matter how detrimental or efficient, your timeline is, it should not change the quality metrics in any case.
No matter how good your app development team is, an aggressive timeline will surely spoil the whole game in a jiffy and will leave the entire group of developers wandering in the middle of nowhere.
This is the reason why you should start with a realistic goal. Don't promise the things which you will undoubtedly fail to deliver to your end customers as this will disrupt the reputation of your company.
For Example, if you start making an app in January, don't announce the exact date for its release in front of your users. Give them a tentative date instead. It takes time to develop an excellent quality product.
Though you can fasten the speed but still keep it to the least, to get the best, else in jiffy things will become chaotic and hectic for your developers.
Special Note
In any case, being too much of a perfectionist can stretch the development phase to a great extent and can bleed the pockets, left with nothing in the end.
As a result, you will need to find the middle spectrum between the two ends of the grounds. Neither have an aggressive timeline nor go for a lengthy one.
Final Verdict
At last, implementing an aggressive timeline can have a minimal success rate but in most cases, can take your business to the road of downfall and substantial losses. Knowing exactly what you want, what things you are getting into and defining a perfect plan to get there, can make the timeline defining process a lot easier and efficient.
Go through the above points to implement an excellent timeline for your upcoming mobile app development.