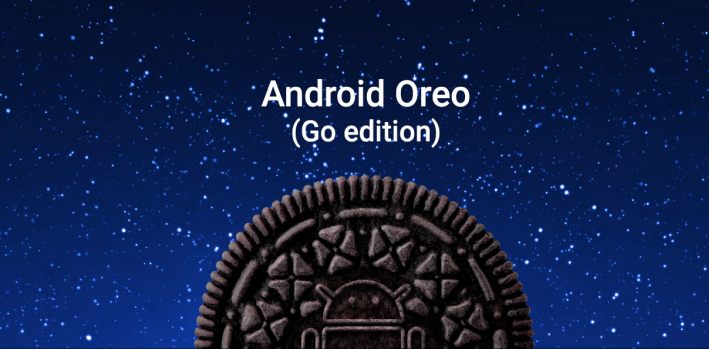 Android and its versions have been the hot topic in the mobile marketing world. Android has been releasing its versions such as Pie, Oreo, Noughat, Lollipop, Kitkat, and Jellybeans, etc. They have different functions and functionalities. Each year Android releases its new versions with catchy names. It is quite impressive, how they name them after the desserts. Let's talk about the latest one, Android Oreo Go Edition.
Last year at I/O in May, Google announced the launch of Android Go, since then the users are waiting for it. The aim was to provide users with the best possible Android experience, even with the limited hardware. As per Google, more than 2 billion people are using Android Smartphones across the world and India has more users than the US. Therefore, they are targeting the emerging markets like India with their Android Oreo Go Edition.
It is a lightweight version of Android 8.1 which is now available for Pixel and Nexus devices. It is designed for the entry-level devices with less storage, RAM as well as CPU power. The configuration is designed in such a way that it can work faster on the low-end devices.
Android Oreo has a few fantastic new features that will save your battery life. It has an excellent collection of eye-catching emojis, and also impressive fonts.
Let's look at its merits and demerits!
Merits of Android Oreo Go Edition
1) Runs on devices with 512MB RAM and 1GB RAM
It is designed for the budgeted phones which had 512MB RAM or 1GB RAM. The OS is quite lightweight, takes less storage and increases the performance.
 2) It has an improved operating system
The OS has several benefits, including the 30% faster startup time as well as high performance in terms of storage optimization. It brings the built-in management features as well as the security benefits along with the latest Android features.
3) Better Apps
It will be having a series of Google Go apps for better performance. It will include all the necessary and popular Android apps such as Google Assistant Go, Google GO, Google Maps Go, YouTube Go, Gboard, Gmail Go, Chrome, and Files Go as well as a better file management app. The apps are optimized so that the average app can run 15% faster on the devices having Android Oreo Go.  
4) A better version of Google Play Store
Users will be getting a better, improved version of the play store which will allow them to download apps from the entire Play catalog. Along with that, it will also highlight the apps from the 3rd party developers that work well on the entry-level devices.
5) More Storage in Your Phone
Android Oreo will run on phones with 1GB of RAM! It will take less storage space on your phone, giving you more space, resulting in better and faster performance. The pre-installed apps such as YouTube, Google Maps, etc. will work with less than 50% storage space. That means the user will get double the storage space for other apps and data.
Android Oreo GO edition based devices have Google's data saver feature, which remains on by default. It will provide the user with more control over their data usage. Since Android Oreo is the most secure version of Android until today, the same security features will be available in its Go edition. All devices will have Google Play Protect built-in feature, which helps in keeping your device, apps, and data safe.
These are the great merits, now, let us look at the demerits too.
Demerits of Android Oreo Go Edition
1) Name of device manufacturers are not disclosed yet
Though Android Oreo Go is meant for entry-level phones, especially those having 512MB or 1GB of RAM, but the devices which will be compatible with it are yet not disclosed.    
2) Fewer Features
Since its a light-weight version of Android Oreo, it's quite evident that it will have fewer features as compared to the entire OS. One might not have enjoyed using it after using the original Android Oreo Version.
3) Problem with Built-in Data Saver
The data saver feature will, unfortunately, won't work when you are on a website with https:// address. And this will again not work if you use the incognito mode! For example, the Chrome's data saving mode won't be working well with this OS. The images might not be available in high quality, and the user might not have great web surfing experience
Well, these are the merits and demerits given. And we are hoping this Android Oreo will solve its issues, and make the upcoming phones worth buying!
Many Android app development companies are looking forward to making such apps which will be compatible with Android Go to provide the maximum benefit to the users. Stay tuned to know more about it.