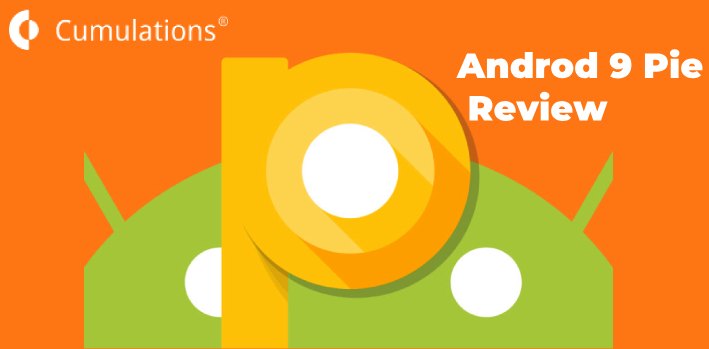 Google has released the latest Android 9 Pie update for Pixel phones in August 2018 and the update for other phones will also be out soon. Earlier in March, Google launched Android P developer version and thereafter in May it came up with Android P Beta.
The latest version is now in the market with an official name of Android Pie which includes some major enhancements to its predecessor. Do you want to take a deeper look at the new Android version?
So let us explore the new features and enhancements that Android Pie offers.
1. Gesture Navigation
Google's shift to a new gesture-based navigation is the major headline features of the new OS. For nearly a decade Android's UI majorly consisted of three to four buttons for navigation, but now with Android Pie, they have all been folded into one home screen button.
The new Android home button reacts somewhat similar to the iPhone X style. You can tap it to go home or swipe it up from the bottom to reveal the recent screen. Overall, the new gesture navigation feature is very easy to use and doesn't take long to respond.
2. The Dashboard
One of the most intriguing features is the new dashboard feature. Thanks to the Dashboard you can now see some very useful insights about how you use your phone. For instance, it can show how many times you wake up your phone, how much time you spend on various apps, etc. With these insights, a user can now shift their focus towards actually useful apps and optimize their time spent on the smartphone.
3. The Shush Feature
Your smartphone notifications can be really disturbing sometimes, especially when you are working. With Shush, you can easily put your phone to "Do Not Disturb" mode by simply flipping its screen down. All sounds, lights, and vibrations will be disabled except the emergency calls.
4. Adaptive Battery
Another unique feature of the new OS is the adaptive battery feature. Utilizing the latest AI techniques, the OS will be able to detect and understand which apps the user is most likely to use in the next few hours. Using this information, the OS can actually optimize the smartphone's CPU usage which can, in turn, improve battery performance by up to 30%. A smart way to save battery consumption.
5. Adaptive Brightness
This feature also utilizes machine learning techniques to adjust the screen brightness according to usage. The screen brightness of a smartphone can automatically adjust to the environment and activities of the user. You can also set your preferences simply by moving the slider.
6. App Actions
App actions are actually small actions or commands that trigger a certain app. Since the Android Pie hinges so much on predictability, it also has a feature that pops up the actions when the OS thinks you will need them. For example, the OS will automatically show you the music app popup when you plug in the headphones.
7. Display Rotation
The new advanced display rotation feature will probably be the most wildly used feature. If you have the auto rotation feature turned off, every time you rotate your phone the Android Pie will show a rotate icon. The screen will rotate if you click it, else it will disappear after a few seconds.
8. New Volume & Screenshot Interface
Concluding on the Android Pie's more notable features is a pair of small interface changes like the screenshot and volume UIs. On raising or lowering the volume, Android Pie presents a vertical slider on the right side of the phone, unlike the horizontal element in previous versions. Pressing the volume rocker now modifies media volume by default, instead of the ringer volume.
Another noticeable change is the screenshot feature. On taking a screenshot the OS automatically presents options to edit it, where the user can quickly crop or make changes to the picture before saving it.
Summing It All Up, Let Us Analyse The Pros And Cons Of Using Android Pie:
Pros of Android Pie
The new android comes with a unique interface which is both attractive and easy to use. Multiple small UI tweaks make this Android version quite user-friendly.
The new app actions feature saves a lot of time by predicting and suggesting the apps you are most likely to use.
Google has long been advocating the concept of digital wellbeing and the new dashboard, with helpful insights, makes sure that you can optimize their time spent on smartphone and improve your digital wellbeing.
Adaptive brightness and battery features optimize the battery consumption and noticeably improve the battery life.
Cons of Android Pie
Gesture Feature needs some fine tuning. The new gesture feature is not completely flawless, it needs some improvements.

Although Google has tried to improve the notifications management, it can still be overwhelming.

A lot of features which Google advertised are currently not available. We expect them to be launched soon.
A verdict on Android Pie
With the new Android 9 Pie, Google has given its Operating System some really cool and intelligent features that don't feel like gimmicks and has produced a collection of tools, utilizing machine learning, to promote a healthy lifestyle. Android 9 Pie is a worthy upgrade for any Android device. Currently, it is only available for Pixel users, but it will also be launched for other devices very soon.
For Top Notch Android App Development services, contact Cumulations
Related Read: