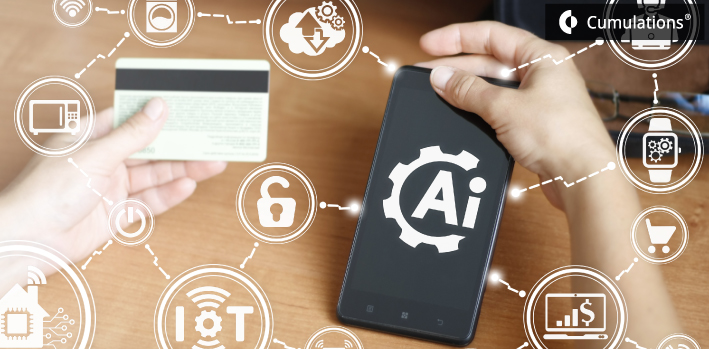 We have a fast paced life and our patience levels are minimal, especially when it comes to an app's responsiveness. We want everything at super fast speed and just in case that doesn't happen we discard the app. Some reports state that around 70% of the apps are uninstalled by the users in a span of just 7 days after downloading! Another report states that the average performance speed of apps is not at par with the expectation levels of the users and may be that is one of the primary reasons for why most apps do not live up to the expectation of the consumers. It is here that integrating artificial intelligence or AI into mobile apps becomes so much more important and necessary these days. By integrating AI to mobile apps mobile phones and such other smart devices would be able to perform a whole lot of incredible tasks on its own. In other words with AI integrated into our mobile apps, would allow apps to perform human-like tasks. They would be able to analyse, diagnose and optimize data reducing our tasks manifold.
How AI helps Businesses and Individuals alike: 
For a business like Amazon artificial intelligence or AI helped them majorly in reaching their target. Amazon, for example, uses what is known as purchase predictions. As the name suggests this amazon understand customer behavior and buying trends. It also predicts what product (s) a set of users browse the most and according to those algorithms, Amazon can easily offer discounts, target adverts and even informing the users about future products.
Must read: The role of Artificial Intelligence in IoT Revolution
Healthcare apps have also started to use the AI technology greatly. Users can use these apps to diagnose heart conditions, measure BMI and the like.  Also one can see how much calories have been burnt during workout sessions and even get alarms if workouts are more than the prescribed/required levels as per one's body condition. Doctors can even add their patients to such app and in this way, both a doctor and his patient would be in continuous sync about the patient's health conditions. These apps also remind the patient about regular check-ups and can automatically formulate plans based on specific conditions of the patient.
Virtual assistance is something that is coming up greatly and a primary example of it is apple's Siri app.  Siri works as an intelligent personal assistant and as a knowledge navigator with apple devices and answers questions and even makes recommendations. It can eve perform actions by delegating requests to a set of web services. It has widely been used during the emergency situation to call for help. One such incident happened on March 7th where a 4-year old used the Siri app to call for medical help after his mother collapsed at home. Read the full story here.
AI can even be used as recommendation services. What is simply means is that apps with AI integrated into them would continuously monitor the choices of users which would help businesses churn out content that would be both useful and interesting to the end user. This would also help businesses to recommend content which is closer to a user's browsing tendency helping him or her to try out new things. For example, if a user always browses about yoga then the app can recognize this trend and then prompt the business to recommend the user with information about meditation and body balance.
AI is something that allows users to worth with technology and this makes it all the more exciting. An interactive app which can predict user behavior accurately and easily provide an excellent user experience helping your app to remain constantly in the tide of an ever growing app.
For any Artificial Intelligence (AI) Development services for your business, Contact Cumulations.
Related read: 
1. Role of Python in AI and Machine Learning