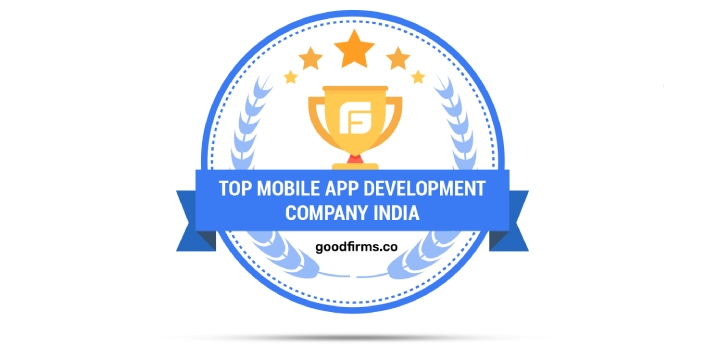 After a thorough analysis, Cumulations Technologies earned a gratifying position among the finest iPad mobile app development companies at GoodFirms for proving its hard-core strength and business efficiencies.
About Cumulations Technologies
Cumulations Technologies is a well-known mobile app development company in bangalore started by a highly experienced entrepreneur Mr. Madhu V Swamy, Mr. Pradeep VR, and, Mr. Praveena Kumara in Bengaluru, India.  Since its inception in 2012, the agency has added multiple successful ventures into its client portfolio basket.
From designing apps for Havells smart fans through which users can control the functions of a fan, to developing apps that help insurance agents and customers can use to fill online forms of Kotak Life Insurance, Cumulations Technologies has it all.
Apart from excellent mobile development skills, the company also excels in UI and UX designing, IoT, and AI services. With vast hold in the industry, the agency has achieved GoodFirms recognition for its outstanding mobile app services.
GoodFirms Research Process
GoodFirms is a B2B research and review platform that evaluates various service providers by considering their overall performance based on three parameters – Quality, Reliability, and Ability. Similarly, the research team also evaluated Cumulations Technologies and found it among the most reliable mobile app development companies.
The Performance Analysis of Cumulations Technologies:
1) Quality
The company particularly holds proficiency in co-creating the agile development services, which add value to its customers. GoodFirms accredited the agency's approach of finding new ideas for its clients and delivering quality rich mobile apps for industries like multimedia, automation, healthcare, IT; and placed the agency among the top iPad app development companies. Cumulations tech-savvy hands on the latest technological innovations help the team to deliver most modern iPhone apps.
Here is a rave review that bespoke about the services of Cumulations Technologies at GoodFirms:
We engaged Cumulations in OTT TV/Video App Development for some of our OTT projects. The people were appropriately skilled and very co-operative when deadlines were tough. They also worked closely with our team members and delivered satisfactory products. – Suresh BG, Saranyu Technologies – Founder, CEO
2) Reliability
The agency has 8+ years of industry experience, and in this course of time, Cumulations has successfully delivered 100+ mobile applications that are roaring in the Android's Play Store and Apple's App Stores.
The agency's transparency, flexibility, and scalability have attracted various clients to come back for repeat purchases.
Such unique abilities have motivated the organization to deliver end-to-end mobile applications services, and thus, the GoodFirms research team believes that the firm can soon drive its name among the most reliable Indian app developers.
3) Ability
Cumulations Technologies has a prudent and dedicated talent acquisition team that hires the top performing industry experts. Such practices bring a pool of tech-knowledge in the company that helps in effectively fulfilling the requirements of the client's projects.
Moreover, the clients also appreciate the agency's expertise in building Android apps along with strong infra of the cloud-based backend system.
The Android App development domains served by Cumulations include – Healthcare, AI, eCommerce, and IoT.
The unmatched service experiences, a committed team, robust technology, and excellent services have verified the agency on GoodFirms evaluation criteria, and thus, the researchers expect the firm to earn an exceptional position among the most elegant Android app development companies.
About GoodFirms
Washington, D.C. based GoodFirms is a maverick B2B research and reviews firm that aligns its efforts with finding the top app development and web development companies delivering unparalleled services to its clients.
GoodFirms' extensive research process ranks the companies, boosts their online reputation and helps service seekers pick the right technology partner that matches their business needs.