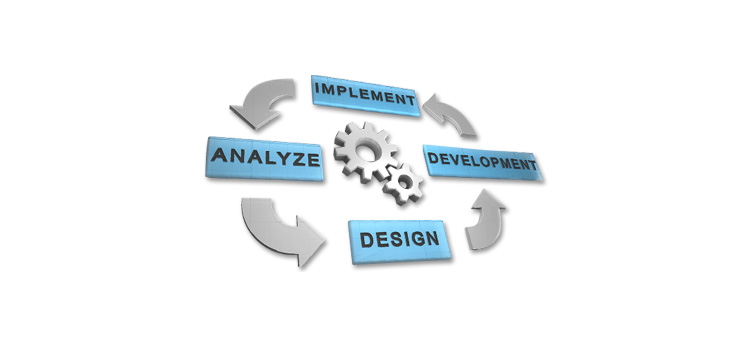 Mobile Technology today is one thing that sees a constant evolution in a matter of months. It is the one that constantly changes and will also stand the sands of time. But mobile technology is only ever as good as the app that functions on it. This is where mobile application developers come into play. The growing market in app development has seen a boom in mobile technology, especially in Asia. This is great news for mobile technology developers in India.
Today, the average mobile app usage in India has grown by at least 131% leading to the rise in mobile development companies in India. This has seen a steady growth in modern day app developers. Mobile technology in India is on the rise and will only get better as the years go by. With that in mind, here are 10 Mobile Technology trends that will rule 2016:
1. Going More Mobile
The entire world, let alone India is going mobile. Everyone today prefers their experiences on-the-go and smartphones aim to do just that. Smartphones are available in abundance and are also considered a necessity today making it accessible to all. For mobile application developers in India this just means more apps to be created in general. And that's a good thing.
The advent and rise of mobile technology and smartphones alike will only seek to rise as time passes by and 2016 will be no exception to this. In 2016, it was found that India has 375 million internet users, of which 303 million were mobile internet users. The evolution of internet facilities will only propel the mobile usage in India for the future.
2. Growing E-commerce
As of 2015, it's been reported that 54% of all mobile users make use of e-commerce apps to shop and why not? Everyone likes to shop. The idea of shopping has seen a major overhaul these days. No longer is it feasible to many to actually make a physical trip to the mall to buy things when it all can be done online. Mobile applications make this possible allowing one to purchase virtually anything desirable.
Mobile application developers can be grateful as well since most Indian retailers have joined the push for mobile applications.
3. Payment on-the-go
Working in tandem with the previous trend, mobile technology today allows for bills and payment to be made on-the-go. And to think that there was a point when one had to walk to an office, stand in line to pay a phone bill.
Everything works better on mobile now and it's a trend that will only see physical offices soon be done away with. The trend has also seen a rise in India with mobile app developers constantly tweaking user experience options to make processes simpler.
4. Wearable Technology
What's better than carrying a smartphone in your pocket? How about the fact that you can wear it? Wearable technology has seen a steady rise in the west over last year and has also made its way to the eastern side.
The advent of wearable technology such as the Apple Watch only widens the prospect for more creative apps. This new form of technology has been a hit since its inception and is begging for something new to push it even further. A dream come true for mobile application developers.
5. It's all in the clouds
Cloud app services have been around for a while now and have only grown more prominent with time. The need for storage facilities on-the-go has been a distant dream in the past but is now seen as somewhat of a necessity. This is especially the case with those who are constantly working on the fly and are in need of a quick storage facility. The public cloud service revenue has reached approximately USD 731 Million according to Gartner and is only expected to grow.
iCloud and Google drive have been the more prominent players in this app market but there have been other 3rd party players distributing free cloud services. With the need for such storage facilities growing in India, Mobile application developers are constantly needed to be on top of their game in maintaining server functionality.
6. Streaming Technology
Streaming technology has been tossed around a lot in the past and has been seen as a major trend of late that will only seek to increase in stature. More and more as people opt for mobile experiences, so will be the increase in the use of streaming technology.
Everyone today wants to be entertained. Whether at home or on the bus, advancements in both internet and mobile based technologies have made it possible for people to stream all their services at any time. Be it Music or Video experiences, applications such as sound cloud and Youtube have made such experiences possible. What's incredible is that such services are constantly optimized by mobile application developers to provide the best experience possible consuming the least bandwidth. The trend has only been growing of late and will only continue to do so.
7. All in One App
As stated before, a piece of hardware is only ever as good as the software that runs it. Currently, there are over 750k different apps available to the consumer. Each app is created in such a way to cater to practically every need of a consumer. The idea behind such apps is to make a consumer's workflow and processes simpler. And that's what each of apps seeks to achieve.
But a new trend these days is the creation of one app that caters to all needs. The conception of all in one app has been seen as an advantage today since it would reduce the time taken to actually search for specific service apps. These service apps, for example, cater to many needs such as providing laundry or plumbing services. In India, mobile application developers have been working in tandem with such organizations to bring these convenience apps to the table so that consumers don't really have to need to download multiple service apps.
8. Quicker app development cycles
With time comes newer apps and therefore no need for older apps. Mobile application developers have been constantly tweaking their apps in such a way that it's led to quicker development cycles.
Today, more and more apps are rolled out like hot cakes. The need for speed these days has only advocated for such development cycles and even in a place like India, mobile application developers cater to such.
9. More free apps
It's a fact that most of the apps available today are free. Most people wonder as to how mobile application developers make their revenue when the product itself is free to the consumers. The answer is quite simple really, through 'in-app' purchases.
The idea works around the fact that if you as a consumer would like to use the app to the fullest of its potential, you'll need to purchase the extra features. This means that while you get to use the basics of an app for free, in order to use the full package. In-app purchases are becoming the new trend in revenue generation for mobile application developers even in India.
10. Cross Platform Functionality
This is another major trend these days. It is no secret that consumers today own more than one product in terms of mobile-based technology. Personal Computing experiences have changed with the introduction of tabs that have been created and removing the need for performance laptops. The same applies to all iDevices. For example, the creation of the newly released iWatch only adds to Apples growing the ecosystem.
Everybody knows that the iPhone is Apple flagship product. The introduction of the iWatch only broadens the technology ecosystem by bringing in a secondary experience to the iPhone through a connected network. This opens new opportunities to mobile application developers looking to bring in newer experiences. With the tech having only just been introduced to the Indian markets. It's a great opportunity for mobile application developers in India to seize the opportunity here.