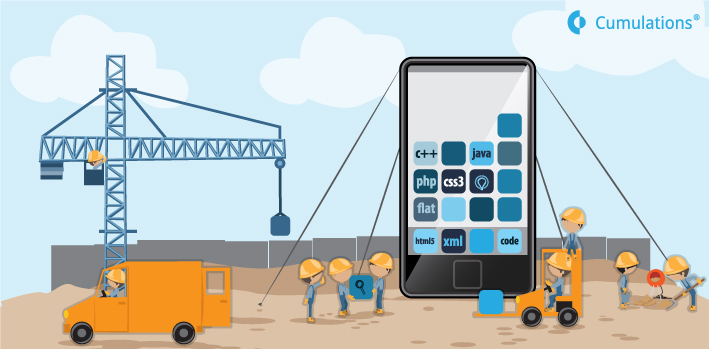 Having a mobile app is no longer just a fad among entrepreneurs, and neither it's just a branding exercise. Mobile apps are the power, the ammunition that businesses and entrepreneurs need to drive their businesses. Benefits of mobile apps are undeniably the greatest, especially at a time when the online medium is flourishing like never before. Entrepreneurs also realize this need, as apps simplify marketing, the online purchasing power of the customers and is most definitely the door to easily accessible information. This is where software app development companies play a very important role.
Entrepreneurs need mobile apps the most as this is one of the best ways for streamlining their business. Initially, the cost for such a process was extremely high, but the recent growth of the much-needed software development kits have reduced the cost manifold. Also, if entrepreneurs can choose a well known Indian apps development corporate then they can build one of the best mobile apps for the market and once these small businesses/entrepreneurs have the app they desire they can encourage their business further. The use of social media has also grown in turn allowing consumers to engage with brands minutely on a day to day basis. Apps help users in interacting with support personnels and also provides them with information. The best part apps have a strong call to action buttons which most of the time persuade those entering the app in purchasing or using the product/brand in some way or the other thus being beneficial for the entrepreneur.
Mobile apps help businesses in many other different ways.
    •  A business can easily send out custom notifications helping them engage with potential users. For example, one can send out custom offers to only the users within a specific age group as per the need.
    •  Analytics within app provides information like user inclinations their preferences helping entrepreneurs study their target market easily.
    •  Also, since smartphones are now everywhere the major way of consuming information and taking quick decisions for users is through apps.
    •  Apps also help to increase the reach of the entrepreneur to multiple locations easily without having the need of the businesses to be physically present in many locations.
    •  Payment features are also becoming seamless making it easier for entrepreneurs to collect their dues.
The need of mobile apps for the growth of a business is such that almost all companies have an app for their business. The ones who don't are at least in talks with app development firms to get an app for their business built. "A recent survey showed that 62 percent of the businesses questioned for the purpose of the survey already had apps or were in the process of building one. Of those, 20 percent used their apps purely for branding purposes, 30 percent have revenue generating apps and 50 percent use them for support and engagement."Apart from these uses small businesses and entrepreneurs used apps for push notifications, booking needs sending out vouchers and codes to users, newsletters, digital magazines and so on. Imagine the amount of thing that a business can do through one single app just by spending money only towards developing it! An app has endless potential all it needs is some money and little potential and customers would be hooked on it.
Are you still wondering what the future has in store as far as mobile apps are concerned? Well here are some informative data to quench your knowledge thirst.
   •  Download of nongaming apps is estimated to grow by a good 23% in the next five years, exceeding $182 billion in 2020.
   •  Mobile apps for smartphones would see the download rate double by 2020.
   •  In the next 10 years, 95% of consumers would be mobile shoppers.
So folks, if you are an entrepreneur, you now have reason enough to get hold of the mobile app development company in India and build a great app for your business and flourish on.