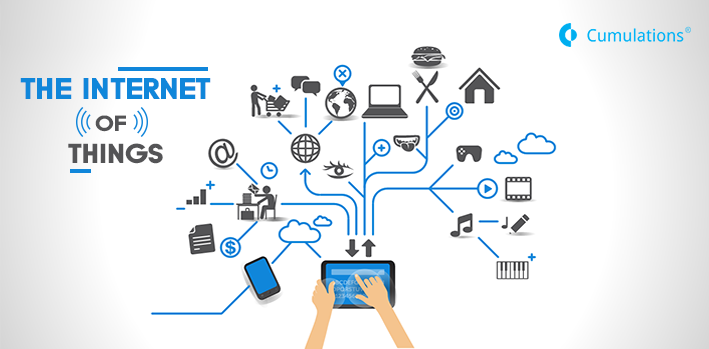 A few years ago, we might have felt that IoT development is something from the future. Little did we know that the future was so near. This is a technology that has rapidly spread its wings and found applications beyond our perception. The recent years, 2019 in particular, has shaped up IoT really well. This is what makes 2020 a great year to look out for this technology to gain momentum as more and more number of businesses now adopt IoT.
There have been several smart devices but they have not been very common. We now see an unprecedented growth of smart devices. These help in establishing convenient home automation systems. These can also help improve the security. And now with machine learning advancing, IoT combined with this can help create smarter systems which can respond based on the user behavior. This would create a more personalized automation facility for each situation. That being said, here are some of the most talked about trends anticipated to shape the future of IoT:
1. Increased application in the home and auto industry:
The concept of connected devices at home not just makes things so much cooler but also allow you to conveniently control all the smart device from the control unit or from a smartphone. This would also help, to a great extent, in maintenance and repairs. You would be able to run regular checks on the internal health of the smart devices and thus diagnose and resolve repairs at an early stage. In this year and those to come we would see a marked increase in the number of smart devices in the market. These would no longer be too expensive for the ordinary homes and so we can expect a widespread adoption. Connected cars is one such development in the automobile industry that would soon happen. These would help incorporate smart cities.
2. Impact on businesses:
This is an influential technology. So to truly adopt it businesses would have to redesign their business models, if not on a large scale, at least at some levels to begin with. Not only would this cause transformation in the conventional business models of the existing business but also create new models that are robust and future ready. The best part is that these business models would also have customer experience at top priorities. And as with the concept of smart cities as IoT expands, we are also seeing an increase in the IoT marketplace. This would result in a more connected marketplace where businesses, vendors, clients and customers can all be brought together easily.
3. The situation of security concerns is grave:
We might fall short of IP addresses as more devices get connected to the network. While the addressing issues would be taken care of, another issue that is seriously being worked on is the vulnerability of the devices and associated security measures. In fact, if there is one factor that has strongly slowed down the growth of IoT in the past, it has been the skepticism associated with the security. Blockchain is showing its power in terms of strengthening the security of IoT systems. These transactions not only improve the trust factor by enhancing security but also reduce costs and the overall speed of the processes.
4. Big Data, Machine Learning, IoT in the right mix:
With the increase in adoption of IoT, there would be significant surge in the amount of data in the network. This creates the increase in demand for Big Data management and analytics. While most businesses have already entered Big Data trends of the market, this trend is going to be further revolutionized with the IoT analytics. Data analytics would not more be reserved only for the bigger businesses. Scalable solutions would make these available for startups and small businesses as well. Another technology that is changing the way IoT is growing is machine learning. As this technology has been advancing it would help IoT by letting smart devices connect and share more relevant information.
5. Growing need for APIs:
Application programming interfaces, as such, have been almost indispensable in technology in recent times. These just help the web applications function by collaborating better. Watson APIs from IBM are perfect examples to depict the importance of APIs for IoT. These would simply help tap deeper into the technology.
There is so much more expected to happen in IoT. Given the fact that there are numerous other technologies growing side by side, we can only anticipate things to connect better and communicate more relevantly and thus truly reveal to us the benefits of IoT.
Related reads:
1. Integrating Alexa skills for IoT mobile solutions (iOS)
2. The role of Artificial Intelligence in the IoT revolution.
3. How Mobile Apps can play a Vital Role in IoT Apps Development.