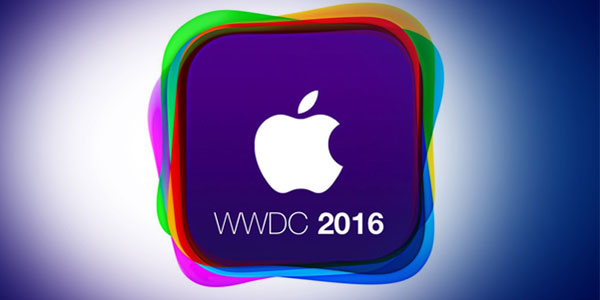 Apple and tech freaks from around the world went crazy some time back. For the tech giant released its new toys during its World Wide Developers' Conference (WWDC) on June 13, 2016. With this Apple has shown to the world what new things it has to offer. Some debuting technologies like the iOS 10 and some upgraded versions of the existing Apple devices.
Tim Cook, CEO of Apple started off the event by expressing his condolences to the victims of the Orlando shootings, condemning the violent act. Then he moved on to the event and the following list of things was shown to the audience present.
1. Watch OS 3:
'Scribble', a new feature has been added to the new version. This feature allows you to reply to message via your Apple watches. You just have to hand-write letter by letter the message. Besides these apps on the watch launch
faster and automatically update in the background. There are rumors though that this might reduce the battery life. Coming to the watch's purpose towards health & fitness, the updated OS has something called an 'Activity Sharing Feature'. With this feature, users will be able to track how much activity your friends who own the watch have done. This exists so that the users can motivate themselves to get ahead in the competition. The beta version will be available only to the developers, while it will be shipped for the rest this fall.
                                 img src: http://goo.gl/RJ6bIF
2. tvOS:
Apple TV picked up some upgrades too. It now comes with "Dark mode", a darker theme contrasting Apple TV's bright look which is great for nighttime TV viewing. Downloading an app on your iPhone that has an Apple TV version is a profitable thing now. With this, the video will automatically download onto your TV. You could watch videos bigger and better now. With a single 'Sign on' option, now you will be able to log into every channel with the Apple TV app option. Using Siri, you can browse third party apps like YouTube. Oh, and your iPhone can now convert into an Apple TV remote.
                               http://goo.gl/7y9SER
3. MacOS Sierra and Siri on the Mac
It's not OS X anymore. It's MacOS from now on and the new OS has been named Sierra after the mountains in Nevada. Siri has been launched on the mac this time. With these new upgrades lot of things have come on to the Mac. With this feature, users will be able to unlock Mac with just the watch or the iPhone when they are in its vicinity. Universal Clipboard feature will allow users to copy paste stuff from your iPhone or your iPads onto your systems.
                              http://goo.gl/IxsyQ8
4. iOS 10
iOS 10 has upgraded everything to a whole new level. The home screen has changed to make more widgets availability. Users will be able to view app information on the home screen like messages and through the 3D touch; they will be able to reply to those messages. This feature will eventually be compatible with third party apps such as Uber.
                          http://goo.gl/9ndDCe
5. Apple Music
Apple Music has been changed this time. The new version shows song lyrics. Apple has brought back categories from the earlier iTunes app like "Recently Added" category and the "Recently Played" category. However, similar to Spotify, options like daily playlists, top charts and radio is available on Apple Music now.
6. iMessages
iMessages has been made more emoticons involved this time. With the new 'Emojifiable' feature, relevant emoji on the keypad is shown whenever a word is typed. Similar to Facebook's Android voice keypad and WhatsApp, iMessage will be able to transcribe voicemail automatically now.
Some other updates include the ability to book Uber and Apple Pay through Apple Pay through Apple Maps. The HomeKit is app will allow the user to control their home just through their iPhones. Last, but not the least is the Swift Playground App. This app will help anybody in learning to code.
Apple has mostly offered software updates than hardware updates this time. With the new updates hopefully, Apple will regain its market status which it had lost to its competitors earlier this year.
Related read: Here's what You need to know about Apple Special Events 2019